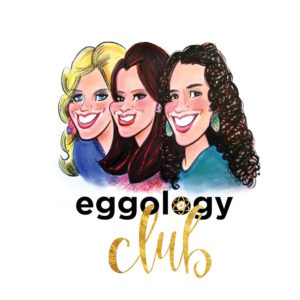 The Eggology Club is a podcast series and club dedicated to exploring new pathways of creating a family.
Redefining the modern day journey to parenthood with real-life stories, guests, celebrities, and examples of people who have chosen egg freezing or turned to fertility to help have their family.
Join us to discover new terminology as we change the conversation and uncover tips for reaching your family goals.
Listen to the Eggology Club podcast via iTunes, Google Play, Stitcher, TuneIn, CastBox, Player FM, Podtail, Pippa, Spotify, Podbean, RadioPublic, Soundcloud, or wherever you listen to podcasts.